SERVING BRANSON SINCE 2006
Apart from your home, your car is probably the most valuable possession you own. At Suds Car Wash, we strive for nothing less than perfection. This isn't just a place to throw soap and water on your car; it is an experience that you and your car won't forget. Since 2006, our friendly staff has been cleaning and protecting cars in Branson with only the highest quality services. Our mission is to provide top quality washing service for car owners within Branson and Southwest Missouri, including our Great Visitors to our area.

We work hard to keep customers satisfied in order to maintain impeccable customer service. Suds Car Wash is a prominent hand car wash serving the Ozarks. Suds Car Wash is run by Ron and Margie Beattie.

In order to make your car wash experience as simple and easy as possible, we are located on Green Mountain Dr. (the yellow route).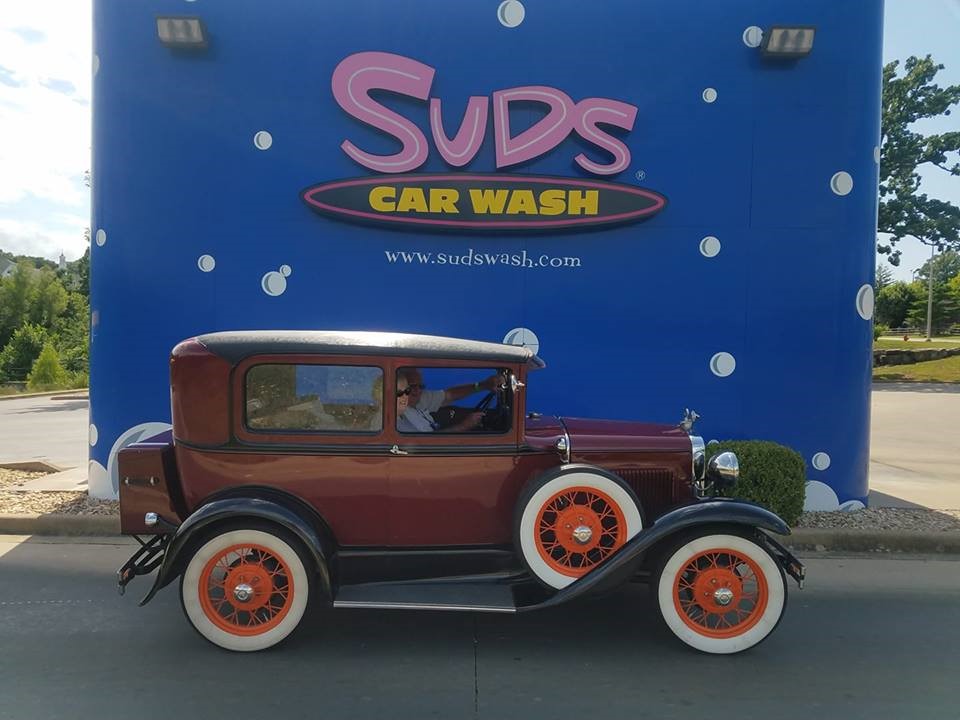 Best place in town to get a car wash! Nice facilities , touchless wash and hand wash, and vacuums !

Catherine Haygood

Thank you Suds for helping us get our Black Beauty sparkling clean. Great facility and great staff!! We will be back often.

Linda Molden Peterson

SUDS was easy to use and left a great looking car. Thank you for being so involved in our local community!

Courtney Glass Keleher

I won a free cash wash and loved it! I am from Ohio and our car washes are not the same set up. I loved having the blower built in the way it is!! Great place!!

Hollie Joy Anderson Sparks

Best. Customer. Service. Ever. These guys know what it means to earn someone's business.

Amber Scott